To Upgrade a HASP (Dongle) key license you will need to have received a 19 digit code from your Trimble dealer.
In the TBC software, the License Manager is available from the Start Page or from the Support tab:
Plug in the HASP key, open Trimble Business Center and go to >Support>Licence Manager.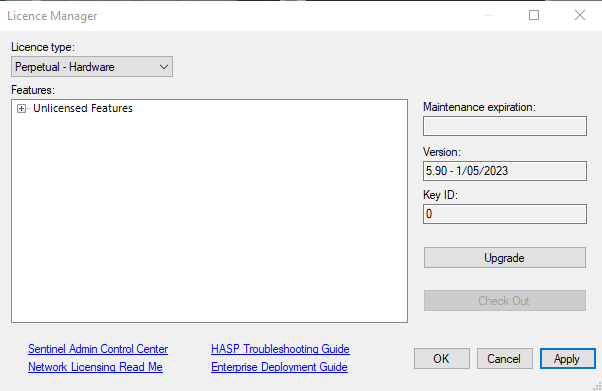 Click the Upgrade button in the Licence Manager and When the targeted KeyID is highlighted enter the 19 digit code in the popup box provided and press Upgrade.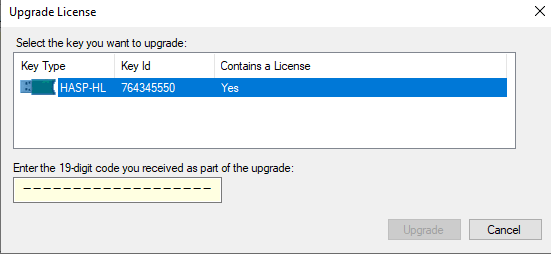 The upgrade process will initiate. Upon successful installation and activation, the Licensed Features will be visible in the Features text box of the License Manager.
Should you encounter any issues or find that the updated license is not available, please refer to the online activation troubleshooting steps.